Swiss Impact Investment Association 5th Impact Summit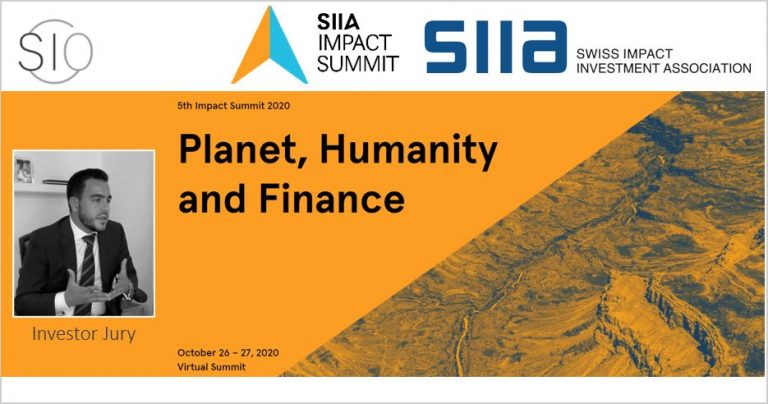 26 – 27 October 2020
About this virtual summit
The Swiss Impact Investment Association organizes an annual Impact Summit where Financial Professionals, Policy Makers, Investors, Impact Start-Ups and Representatives of Academia come together to shape society's future.
With the pandemic, climate change and societal turmoil, humanity faces a global existential crisis. However, there is massive potential for change, when the knowledge, skills and capacities of governments, industry, broader society and finance, are combined.
As we only have one planet where humanity can prosper and aspire towards a better future, finance will play a crucial role in implementing the UN Sustainable Development Goals by 2030.
During this Summit, we want to bring together people within the impact investment ecosystem, to discuss the topics of
Planet, Humanity and Finance.
Internationally renowned speakers will join guests from the local financial sector to share experiences around successful impact investment, sustainable entrepreneurship and innovation within the finance sector.
Landing