Dispelling The 5 Myths Of Sustainable Investing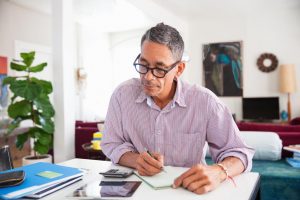 By Lisa Wirthman
Whether they want to combat climate change, support social justice, or encourage corporate responsibility, investors can do well by doing good. Sustainable investing—which looks at environmental, social, and governance (ESG) factors, along with financial analysis—is on the rise. 
The year 2018 saw $12 trillion in U.S. assets under sustainable management, up from $639 billion in 1995, according to a Forum for Sustainable and Responsible Investment report. Investments that make a positive impact accounted for one in four dollars of total U.S. assets under professional management in 2018, the report states. 
But despite the surge of interest in sustainable investing, many financial advisors and individual investors are still slow to embrace the strategy, in part because of lingering misconceptions about investment interest and performance. According to the report cited above, nearly three-fourths of America's $12 trillion in sustainable assets are managed on behalf of institutional investors. A huge pool of retail investors is still being left out.
Why? In part because both they and the people they pay to advise them are too often prey to myths. Here are five of the biggest myths about sustainable investing strategies.
Myth 1: Sustainable strategies sacrifice performance.
The performance trade-off myth is probably the most entrenched misconception, according to a New York Life Investments guide. In reality, sustainable investing strategies tend to perform as well as or better than conventional strategies.
A 2015 academic analysis of over 2,000 studies showed that in about 90% of the cases studied, companies with strong sustainability profiles either matched or outperformed their traditional counterparts.
While many advisors and individual investors mistakenly believe that sustainable investing means leaving money on the table, the opposite is often true.
"What you see is that sustainable companies tend to perform better," says Jennifer Tarsney, head of practice management for New York Life Investments.
Myth 2: The key to sustainable investing is excluding "sin" stocks.
Historically, sustainable strategies focused on avoiding investments that clashed with the investors' worldviews. Think alcohol, tobacco, firearms, or casino stocks. 
Instead of just cutting, take a wider view. That means considering sustainability and ethics factors throughout the investment process, such as how a company is governed, or in the recent case of Facebook, how it responds to advertiser boycotts. This more positive approach, supported by the United Nations-sponsored Principles for Responsible Investment (PRI), is also more likely to characterize the future of sustainable investing.
"Companies that are really focused on corporate governance, and the things that can really throw a company off track, can be more sustainable," Tarsney says. "Evaluating sustainability factors can really uncover gems that other investors may be missing because they're not looking at it through this lens."
Myth 3: Sustainable investing is a fad.
Ethically informed investing has actually been around for hundreds of years. Religious orders, for example, have long sought complementarity between their money and their beliefs. A fad it's not.
And far from fading away, sustainable investing is burgeoning today. 
In 2018, for example, Morningstar identified about 350 sustainable funds, for a 50% jump over its 2017 tally. Self-identified sustainable funds attracted record net flows in 2018 and continued to grow in 2019, according to New York Life Investments. 
The growth in sustainably invested assets around the globe "completely diminishes" the idea that it's a passing fashion, Tarsney says.
Myth 4: Only Millennials and women are into sustainable investing.
Don't believe the stereotypes, says Tarsney. Investors as a whole really are interested in the social impact of their investments. 
Yes, younger investors are prominent among these. A New York Life Investments study found that Millennial investors are twice as likely as other investors to put money into companies or funds that prioritize social good. But in terms of dollars invested, the primary sustainable investors are the people who run big institutional funds. Because they invest large pools of assets, they have to be more careful about considering risks, including environmental and social risks.
In addition, over 70% of Americans had at least a moderate interest in sustainable investment, according to a 2019 Morningstar study. 
Research by New York Life Investments additionally found no statistically significant gender differences in preferences for sustainable investment. It isn't just women who care about sustainability.
"I do think that your average advisor thinks, 'I'm sitting in front of a 60-year-old male. There's no way he cares about this,'" Tarsney says. "But that's just not what our research shows."
Myth 5: Sustainable investing works only for equities.
The reality is that sustainable strategies work across different asset classes. 
The misconception goes back to the idea that sustainable investing is just about excluding certain categories of stock, Tarsney says. Taking a more inclusive approach lets investors consider other opportunities, such as fixed income assets, as well.
According to New York Life Investments' investing guide, a third of sustainable investments fell into the fixed income category in 2018. And sustainable fixed- income and alternative assets showed significant growth in 2017-2018, the UN's PRI indicates.
Tarsney's team at New York Life Investments is working to educate advisors across the country about the potential opportunities for sustainable investing. 
People are "absolutely open" to sustainable strategies regardless of age or gender, Tarsney says. 
"If you have an opportunity to make money and do good, who wouldn't want to do that?"
Lisa Wirthman is a journalist who writes about business, public policy and women's issues.